We strive to minimise our impact on the environment.
Key areas considered in terms of environmental impact are energy consumption, waste generation and, though small, We endeavour to minimise these effects where feasible. Below is a list of our efforts.
In over 29 years of trading we have always used recycled paper carrier bags!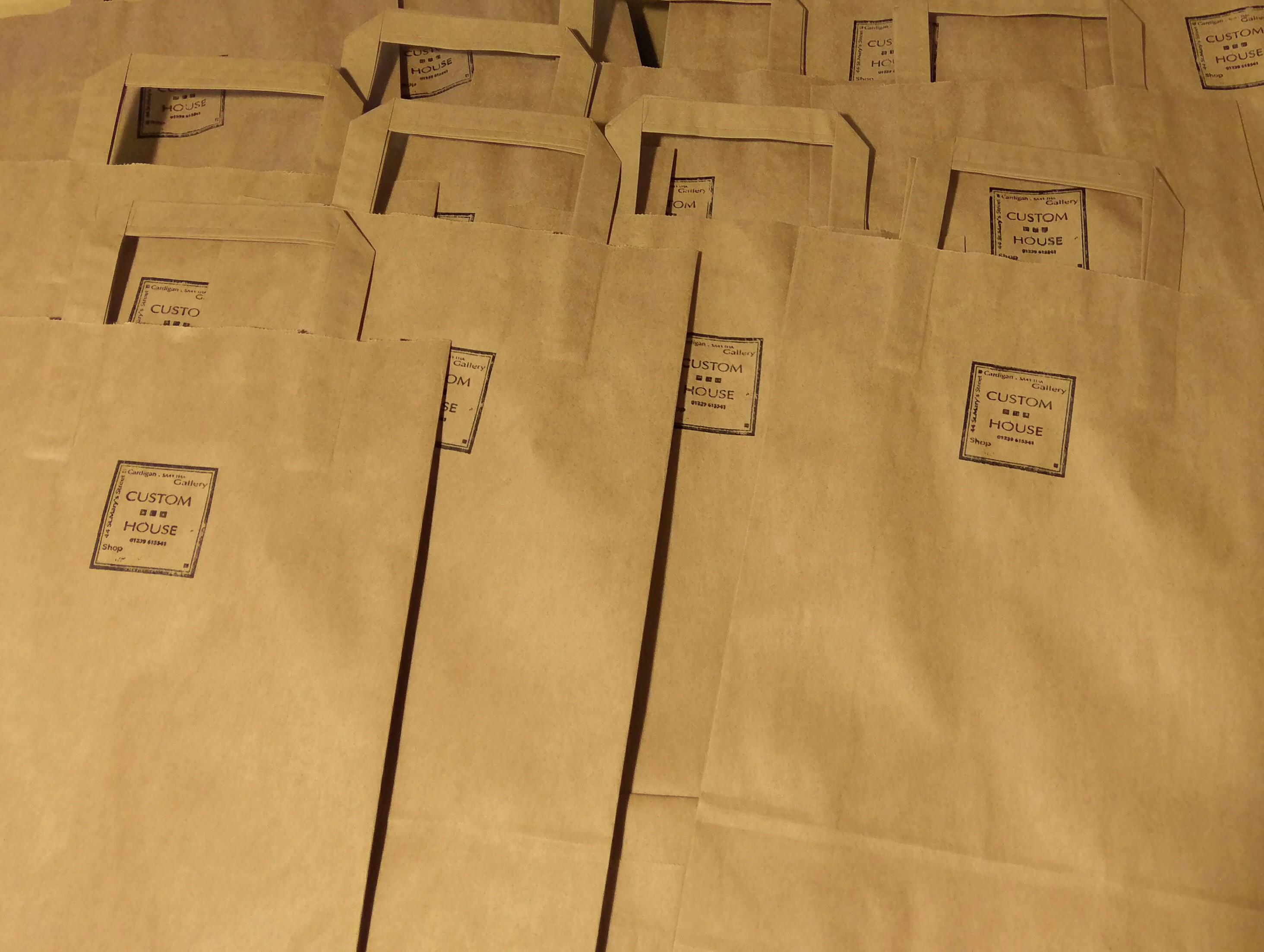 Restoring our business premises 'The Old Custom House Cardigan' using traditional historic building materials and techniques, such as lime mortar.  Renewing and installing significantly more efficient systems, reducing energy consumption and emissions.
We also undertake the following:
 Encourage our suppliers and makers to source raw materials for their products locally and from natural and sustainable sources wherever possible.
 Endeavour to use low energy devices/machinery/ for example low energy light bulbs throughout our premises and regularly review new and improved bulb technology and performance.
 Packaging is kept to a bare minimum and that which does enter or exit the business is re-used whenever possible.
 We aim to gift wrap our products for customers in store therefore avoiding further use of excess packaging.
 We strive to use energy efficient appliances and equipment within our business and also carry that through to our daily lives including the use of solar technologies where achievable.